Posted: February 07, 2018 By: The Agency
Eight things real estate investors should watch for in 2018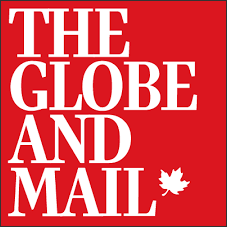 THE 2018 PERSPECTIVE ON REAL ESTATE, SPECIAL TO THE GLOBE AND MAIL
PUBLISHED JANUARY 15, 2018 UPDATED JANUARY 25, 2018
For investors seeking signs of what lies ahead for the Canadian economy in 2018, the real estate market offers some intriguing clues. The residential and commercial real estate industry is integral to the performance of the economy, but additionally, the industry reflects and responds to demographic influences and trends occurring in important industries that drive the Canadian economy.
Today, real estate represents a lot more than where Canadians live and work. Its presence in Canada's investment picture has grown considerably.
James McKellar, director of the Brookfield Centre in Real Estate and Infrastructure at York University's Schulich School of Business, says pension fund advisors and foreign investors are now significantly more active in the real-estate market than they have been in recent years. "The old benchmark was [that] less than 3 per cent of your investments should be in real estate. Today, 20 per cent doesn't make people nervous," he says.
With real estate poised to continue its growing impact on the economy and the investor, here are eight factors to follow that will shape the real estate market in the year ahead:
Photo: MARK BLINCH/THE GLOBE AND MAIL
1. Sustainable growth
2. More jobs, newer jobs
3. Suburban opportunities
4. Signs of life in the oil patch
5. Watch those interest rates
6. Residential ripples
7. Dollar signs
8. NAFTA: Will he or won't he?
Read the full story at the Globe and Mail:
https://www.theglobeandmail.com/partners/arcadvinvesting/eight-things-real-estate-investors-should-watch-for-in-2018/article37610865/
More blogs on: First Time Buyers, Investing 101, Market News
Blog Archive
Blog Categories
Projects Now Selling