Posted: April 09, 2018 By: The Agency
Fraser Valley homes pick up modest price increases in March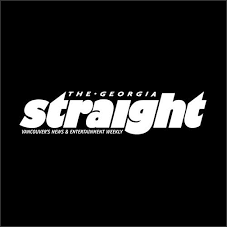 by Carlito Pablo on April 4th, 2018 at 11:21 AM
Home sellers in the Fraser Valley earned gains in March.
A typical Fraser Valley condo cost $440,000 in March, up by 4.3 percent compared to February 2018.
Figures released by the Fraser Valley Real Estate Board showed that prices in markets covered by the FVREB rose in March compared to the previous month.
The board covers Surrey, White Rock, Langley, Abbotsford, Mission, and North Delta.
A typical detached home in FVREB markets fetched $1,001,400 in March.
The price represents a 0.9 per cent increase compared to February 2018, and 15.2 percent over March 2017.
The benchmark price for a townhouse was $541,800 last month, a two percent increase over February 2018, and 24.9 percent above March 2017.
Condos were at $440,400 per unit, which is 4.3 percent higher than February 2018, and 48 percent greater than March 2017.
A total of 1,664 homes were sold based on FVREB figures. More than half or 52 percent of these were townhouses and condos.
"We continue to see demand capped-off due to an inadequate amount of supply," FVREB president John Barbisan said in a media release Wednesday (April 4). "March is typically when we see our market kick into gear, but we need to see higher levels of new listings coming in and greater overall inventory if we want more homebuyers to find success in the Valley."
Barbisan also noted that pricing has "remained stable" in the region.
Source: The Georgia Straight
https://www.straight.com/news/1053251/fraser-valley-homes-pick-modest-price-increases-march
More blogs on: First Time Buyers, Investing 101, Market News, Langley News, Surrey News
Blog Archive
Blog Categories
Projects Now Selling