Posted: June 20, 2018 By: The Agency
Welcome to the era of flat home prices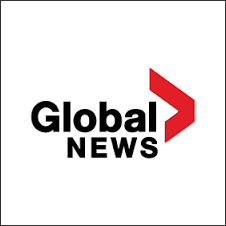 By Erica Alini
National Online Journalist, Money/Consumer Global News
Canada's housing market has been on a tear for years, but that era may now be over.
This year's spring housing market came and went, but there was no trace of the price bump Canadians have become used to seeing as the weather turns warm. In fact, home sale volumes for the period between March and April hit a nine-year low, according to the Canadian Real Estate Association (CREA).
Generally speaking, home prices aren't dropping, for now. The national average home price was down 6.4 per cent last month compared with May 2017. But that has a lot to do with the fact that the mix of homes that is changing hands these days includes more of the cheaper properties, like condos, and fewer detached houses. This skews the national average lower.
If you look at CREA's benchmark home price, which adjusts for changes in the type of home sale activity, home values were up one per cent in May compared with the same period last year. That's better than plummeting prices, but it's still a radical departure the tens of thousands of dollars worth of annual home equity gains that many Canadians have been taking for granted.
Now, you might have to get used to price increases in the low-single digits. CREA sees the national average home price rising by 3.8 per cent in 2019, reflecting gains in Ontario, British Columbia, Quebec, New Brunswick, Nova Scotia and Prince Edward Island, with stable prices in the Prairies and Newfoundland and Labrador.
That trend of stagnating or modestly rising pricing, if it holds up, has implications for home sellers, home buyers and even homeowners who aren't planning to sell.
Home sellers: Forget about bidding wars
If you're thinking of putting your home on the market, you might not be able to sell for a higher price than your next-door neighbour got last year. Of course, there are a few exceptions, like Ottawa and Montreal, where home prices are still recording healthy gains.
In general, though, you or your real estate agent will get a better idea of how to price your home competitively by looking at price trends over the past three months in your particular area, Eileen Lasswell, a Toronto-based real estate agent at Chestnut Park Real Estate, told Global News.
In Toronto, for example, the market is "patchy," with sales activity sharply lower in some neighbourhoods, while still sizzling in other parts of town, she said.
You'll also need to do extra homework on prices to be able to stand your ground when it's time to close the deal, Lasswell said.
"Make sure you have your story down. Know how to defend your price," she said.
Ideally, you'll be able to present the buyer and the buyer's agent with a spreadsheet showing prices for similar properties in your area over the past few months, she added.
And while Lasswell said it might be a good idea to price your home "in the high range" of what it's worth, so you have some room to negotiate, she also added that underpricing a property to spark a bidding war is becoming "a riskier strategy."
The risk, she explained, has to do with bank appraisals.
"Appraisals are a touchy situation right now," she said. "The banks want to protect themselves in case of a downturn."
For example, say you think your home is worth $750,000 but you list it at $699,000 in an attempt to get bids. Let's also say that you live in an area where sales activity is holding up, and you find a buyer willing to go to $780,000. That would be a big win — but if your buyer's bank determines in its appraisal that the home's value is less than that, you could hit trouble. That's because the bank won't lend more than a home's appraised value. If your buyer doesn't have extra cash on hand to cover the difference, this may scupper your deal.
You may not get offers for tens of thousands dollars above your asking price, but one thing you might still want to do is give potential buyers a deadline, Lasswell said.
It's important to have an end date, not only to avoid your property languishing on the market, but also to put a cap on expenses like home staging, which can run between $3,000 and $10,000 a week for an average-priced property in Toronto, she said.
Think carefully about downsizing
If you're thinking of downsizing to free up some cash for retirement, you might want to resize your expectations, especially if you live in Toronto or Vancouver.
"Sellers will still make a profit, but they might walk away with less money" than they would have made until recently, Penelope Graham, managing editor at real estate website Zoocasa, told Global News.
That's because both prices for single-family homes in both cities are dipping or coasting, but condo prices are still soaring.
Upward price pressure is coming from several types of buyers, she says. Downsizing boomers are adding to already fierce competition for condos from first-time homebuyers who can't afford a detached home and newcomers to Canada who don't want to commit to a house just yet, she says.
"Condos are now selling for what a detached home could have cost five to 10 years ago," Graham said.
Source: https://globalnews.ca/news/4276278/flat-home-prices-canada/
More blogs on: Investing 101, Market News, Langley News, Burnaby News, Surrey News, Tri-Cities News, Vancouver News
Blog Archive
Blog Categories
Projects Now Selling